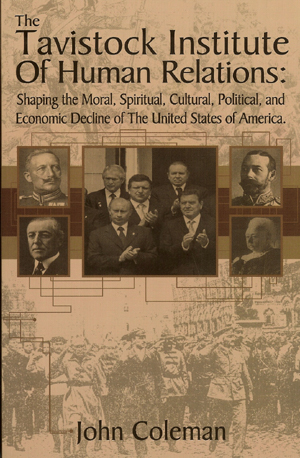 anyone who's familiar with the Free Planet blog will know I've featured both
Maximillien De Lafayette
(Nazis, UFO researcher etc.) and
Dr John Coleman
(Tavistock mind control, Committee of 300 etc.) before.
Earlier this year, Maximillien De Lafayette seems like he was 'asked' to stop talking to Ground Zero Media radio show's Clyde Lewis (live on air) - he just said, "I can talk about this no longer, I must go." this was like half-way through his alloted time on the show.
Well, a similar thing's just happened to Dr John Coleman on Clyde's latest show. Coleman gets a 'headache' and has to 'bail'. Wow, is this really the Electromagnetic Mind Control assaults highlighted by
Solaris Blueraven
in the mid-2000's?
"During the break I developed a BLINDING HEADACHE, that suddenly came on during the break." Coleman exits at 35 minutes into hour two.
HERE ARE THE MPEG FILES OF THE SHOW.
Host Clyde Lewis talks with DR John Coleman. Tavistock and how they want to rule the world.
COLEMAN HOUR ONE
:
Clyde Lewis continues his talk with DR John Coleman, untill DR. Coleman decides he has a severe sudden headache and must leave early... Coincidence?
COLEMAN HOUR TWO
:
And if you enjoyed those two parts, check out
hour 3
(the callers) and
hour 4
(the analysis).